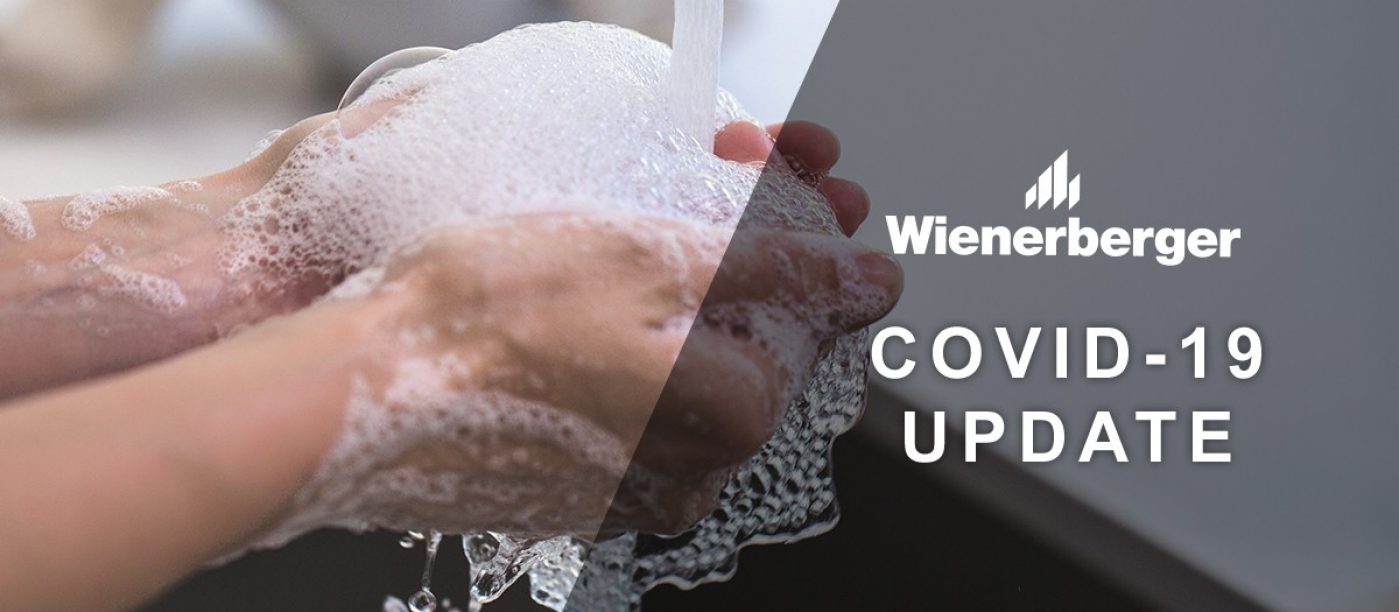 In these challenging times, Wienerberger UK is committed to the sustained performance of our business and the health and safety of all our employees, customers, partners and all other stakeholders.
We are continuing to follow the advice provided by the Government and Public Health England to minimise the spread of the virus, and to closely monitor and mitigate the risks posed to our operations.
 
Keeping our Supply Chain moving
By monitoring the changing landscape of our supply chain on a daily basis, and risk mitigation planning, our supply chain professionals are working hard to maintain our operations.
We are in a strong position on security of supply, as a significant proportion of our raw materials are sourced within the UK, either from our own quarries or from local suppliers.
We do not expect any major interruptions to supply chain in the short term, subject to available human resource, and we will continue to operate our plants for as long as it is safely possible to do so.
There is relatively good capacity in the haulier network to support continued collections and deliveries.

Keeping our customers building

We recognise that customers may be concerned about the continued availability of our products. To mitigate this:
We are holding additional input material stocks and are working with our supply chain partners to mitigate this risk where possible.
We invite customers to contact us about specific projects or areas of concern to assist with forward planning.

Keeping our Employees and Contractors safe
Our aim throughout this period is to retain our employees and safeguard their physical and mental wellbeing so that we are in a strong position to resume normal operations once we are through this unprecedented time. To support this:
There is a blanket ban on all business travel and business trips. Gatherings, trade fairs and events have been cancelled or postponed
Our employees are working from home where able, ensuring business operates as normal as possible.
Our customer facing teams are conducting meetings via digital communications and remain available on email and mobile.
Where employees remain in our plants and facilities, we are operating social distancing and enhanced hygiene procedures alongside good respiratory hygiene.
We are providing extra support to employees who are vulnerable, high risk, or need to self-isolate or care for family members.
All visiting contractors are provided with separate comfort facilities to minimise contact and many of our paper-based transactions are being digitised and made contactless to minimise handling.
At Wienerberger, we are confident that we have the right skills and infrastructure to cope with this major economic challenge. We remain committed to taking the right measures and have the flexibility to do so thanks to our solid financial position. We will continue to work in close cooperation with all our stakeholders to protect our business, employees and customers.
Best regards,
Keith Barker
Managing Director
Wienerberger Ltd


Contacting Wienerberger UK Customer Support

Last reviewed date: 24/03/2020